How are we different?
Unified Works provides the time earned expertise needed to lead and coach construction teams, not just textbook knowledge but decades "in the trenches" of construction–where 90% of the investment lies. We train and coach superintendents, foremen, project engineers, and other job leaders how to "pull" work to harness team power, and show upstream players how to release information and predecessor work in ways that keep all work free of bottlenecks.
How can we prove it? We've got lots of testimonials, and we believe they're pretty convincing. But if you want a first-person sense of us, just give us call — once you spend 10 minutes talking with Rich, you'll know exactly who he is, where he comes from, and how he conducts business. And by listening to what you tell him, he'll tell you exactly what he can do for your operation. No overselling, no BS, just straight talk and an honest back-and-forth until you're comfortable taking that next step.
Why should you hire us?
Unified Works offers a unique breadth of skills and experience that no one else in the field can provide. It's not just a punch list of services—everyone has those, and you can see ours here:
RISE—Rapid Improvement for Superintendents and Engineers
Group training on transforming from push to pull, for more effective planning, managing, and teaching.
LEAD—Lean Executive Acclimation and Direction
Lean basics and the benefits of a culture of integration, respect, and improvement.
POW—Prepare Offerings that Win
Successfully and persuasively respond to lean RFQs/RFPs, and create winning proposals and presentations.
DEALS—Deliver Effective Advancing Lean Submittals
OFFICE—Organize Functions and Find Inefficiencies Collectively as an Enterprise
Improve back-of-the-house efforts with strategic lean tools (5 S's, 5 Why's, Value Stream Mapping, and Choosing by Advantages).
JOB TRAILER — Just Organized Building to Rally Allies in Lean Efforts and Results
Implement pull planning on a project: Phase Pull Planning, Six Week Look-Ahead, Percent of Plan Complete, Constraint and Variance Analysis, Parking Lot Issues Log, Plus/Delta, Lessons Learned, and Around-the-Horn Logic.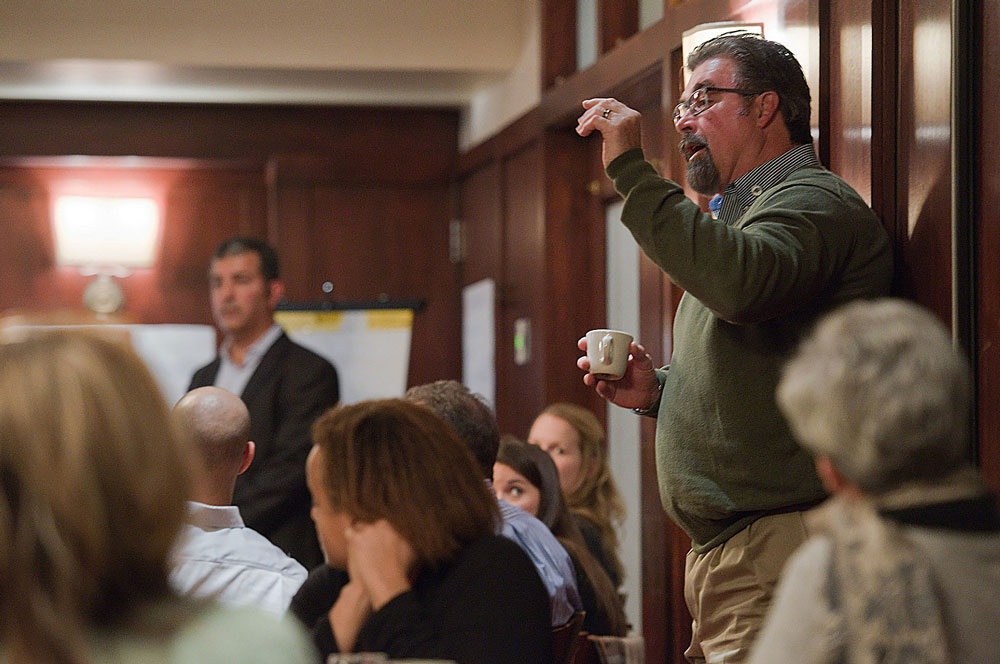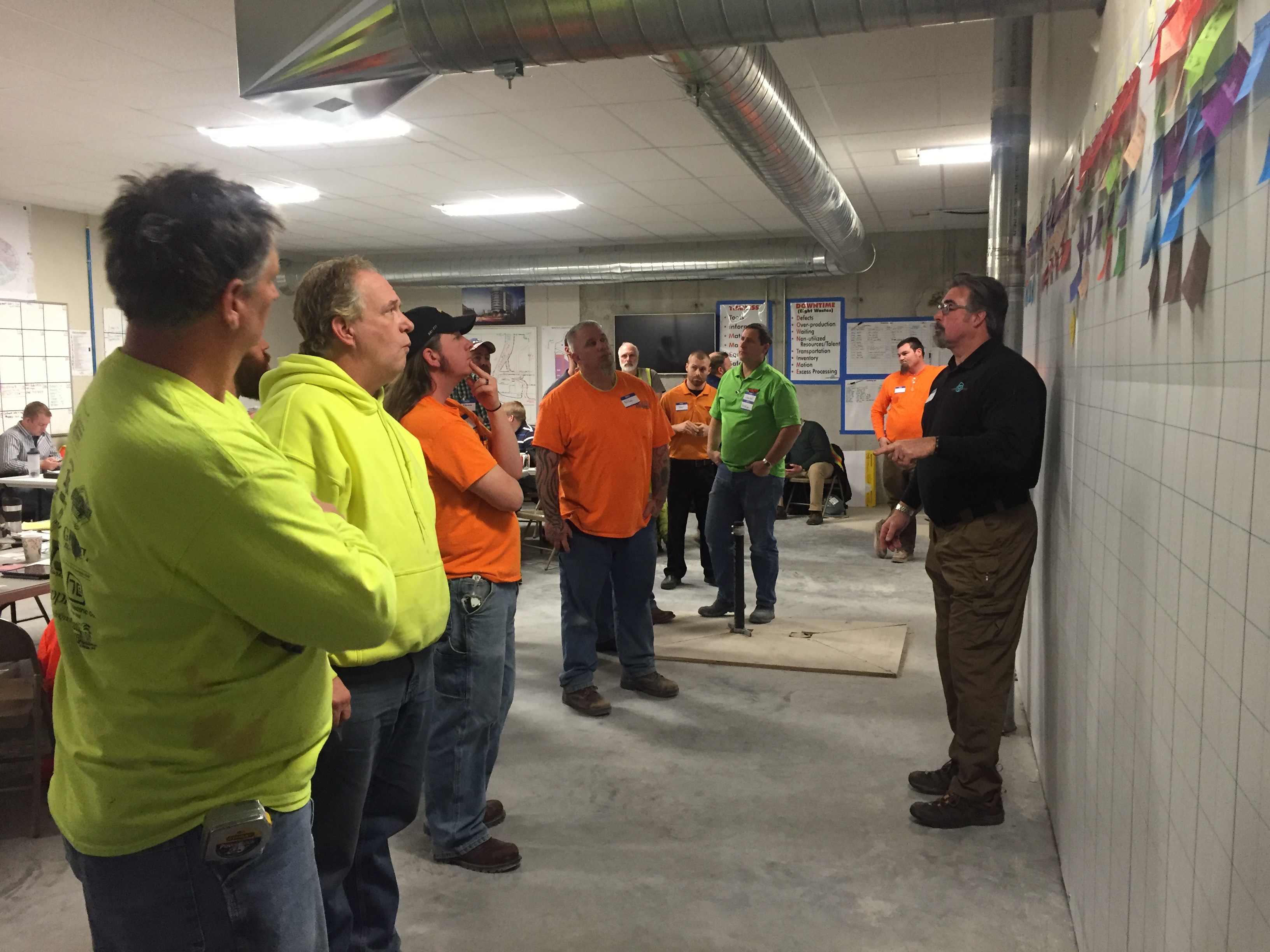 About Rich
Unified Works founder Rich Seiler has studied, taught and practiced lean construction since 2004. He has facilitated about 500 pull planning or other lean related sessions. Rich co-founded the Lean Construction Institute (LCI) Community of Practice in Chicago in 2009. He brings a depth of local, regional and national research and practice to clients who are implementing lean. Rich has a lesson, vision and inspiration for any organization that wants to be successful in the long-term.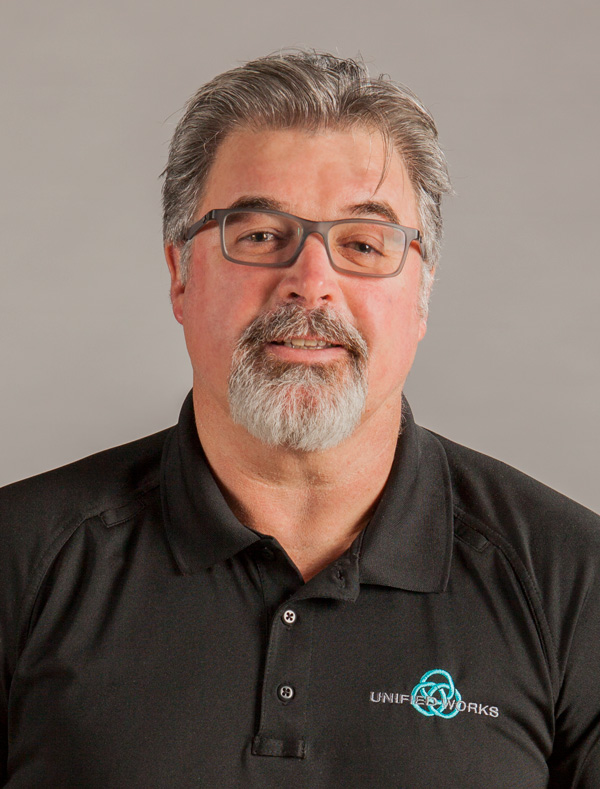 Rich Seiler
Chief Improvement Officer
Toyota Production System (TPS) purist
Lean coach and lecturer for business, industry and academia
Adjunct Instructor at Northwestern University – Masters of Project Management Program
Accredited by LCI and AGC
Founding member and Chair of LCI-Chicago
Six Sigma Green Belt
27 years experience in Design/Build with strong self-perform background
Knowledge of the field to the executive suites
Chicago native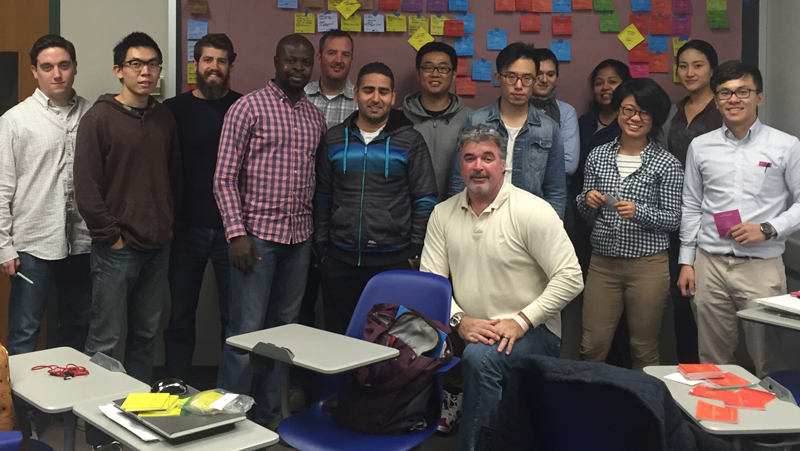 Northwestern University
Adjunct Lecturer
Master of Project Management (MPM)
Robert R. McCormick School of Engineering and Applied Science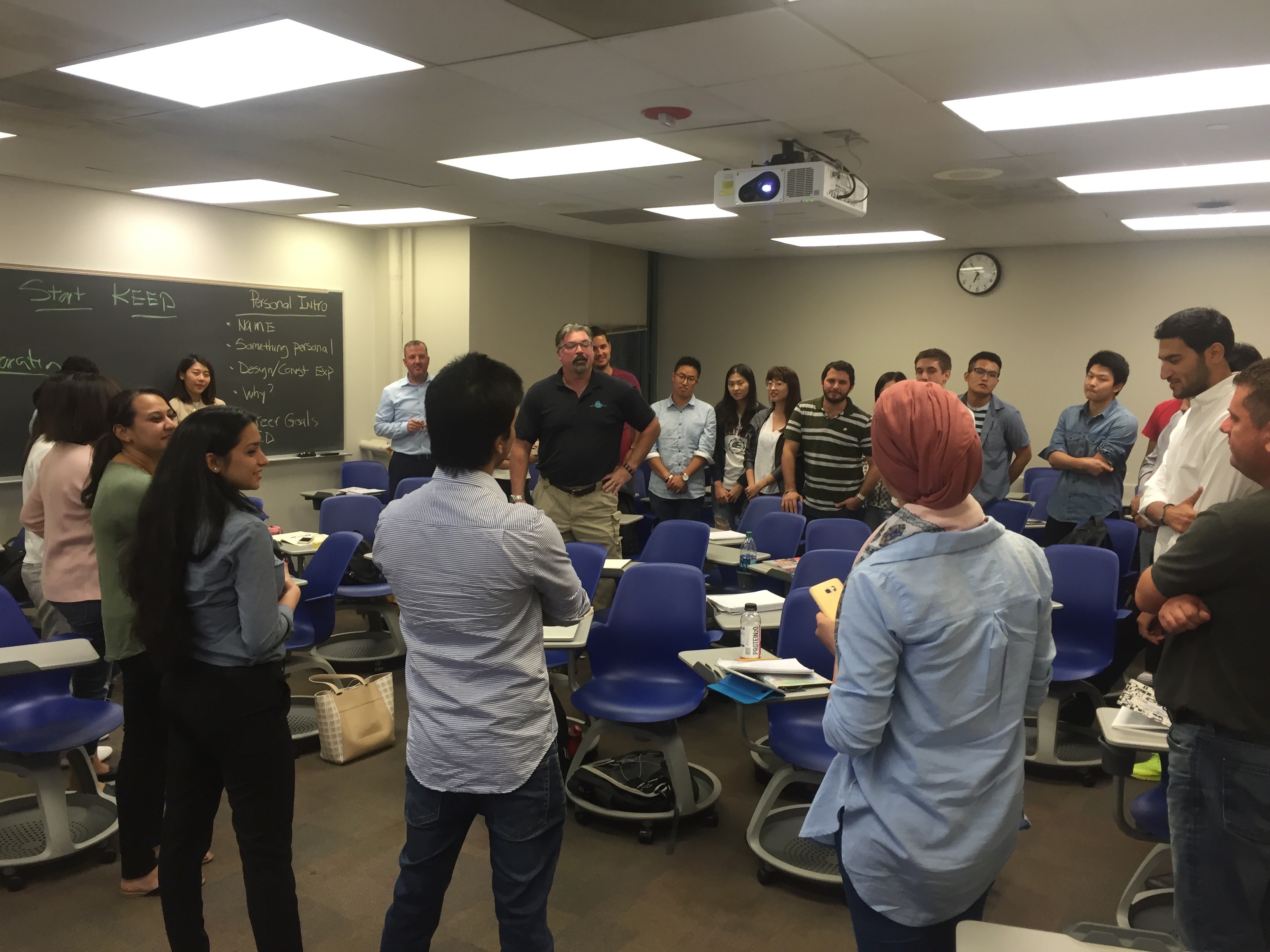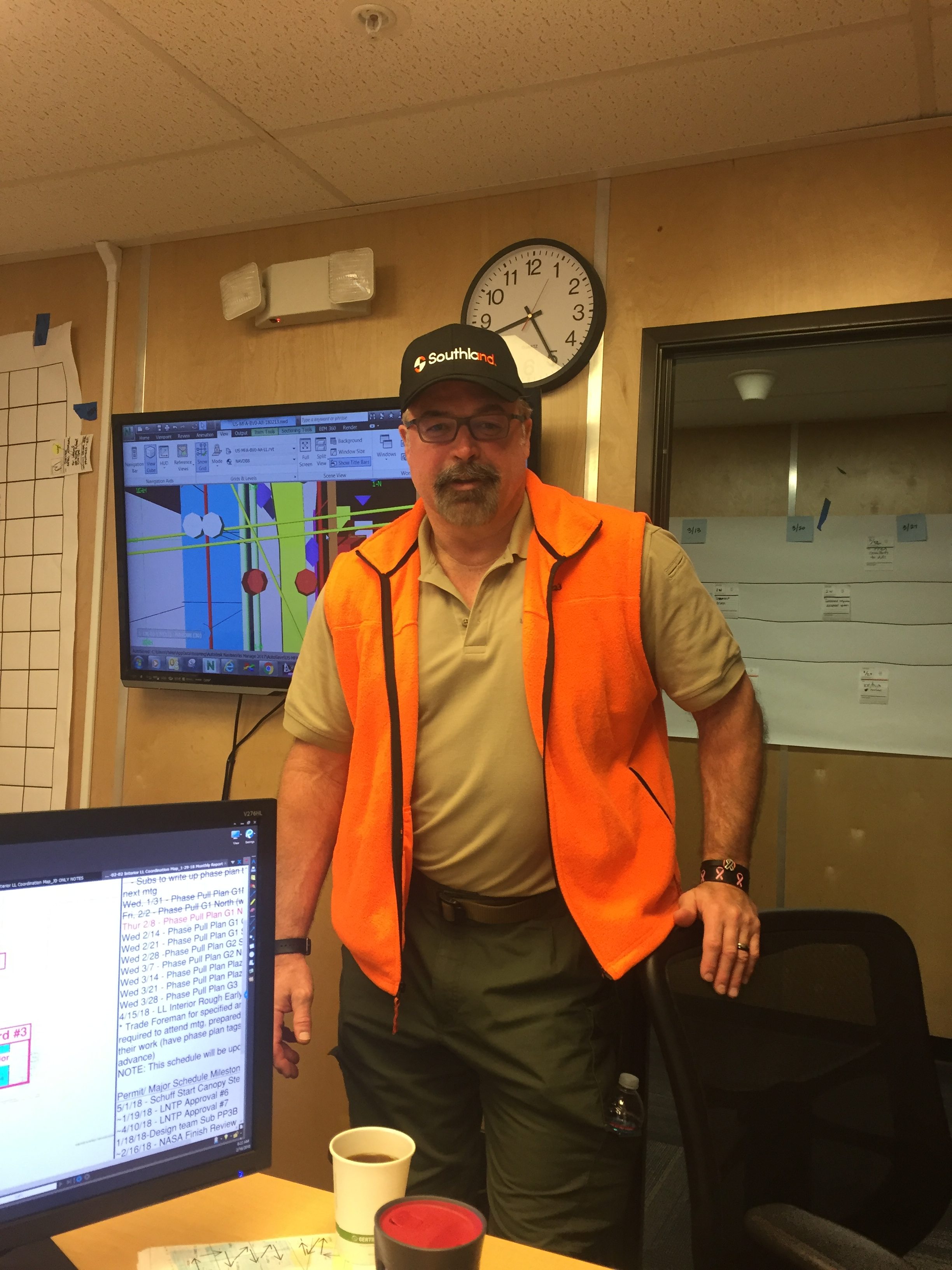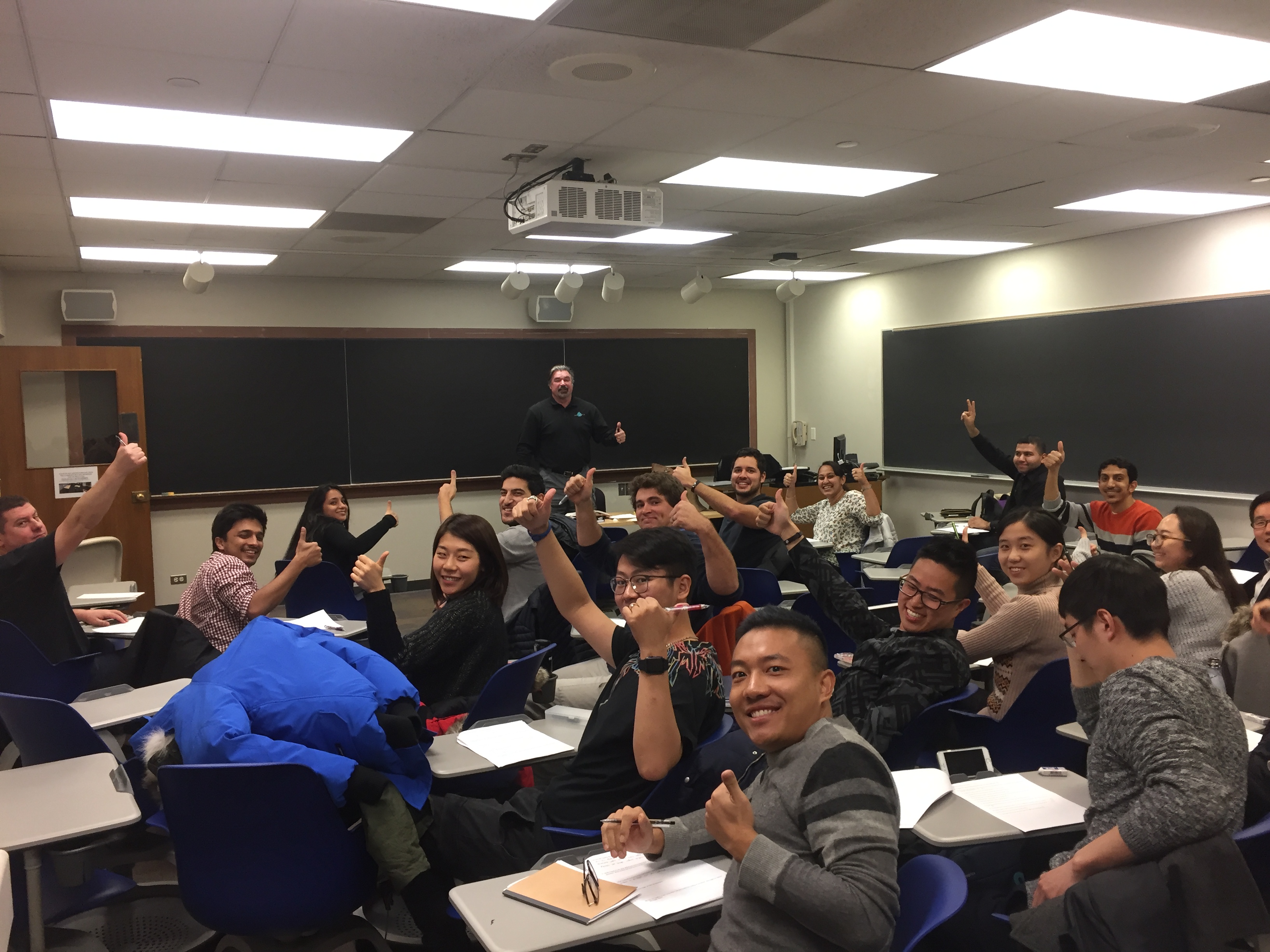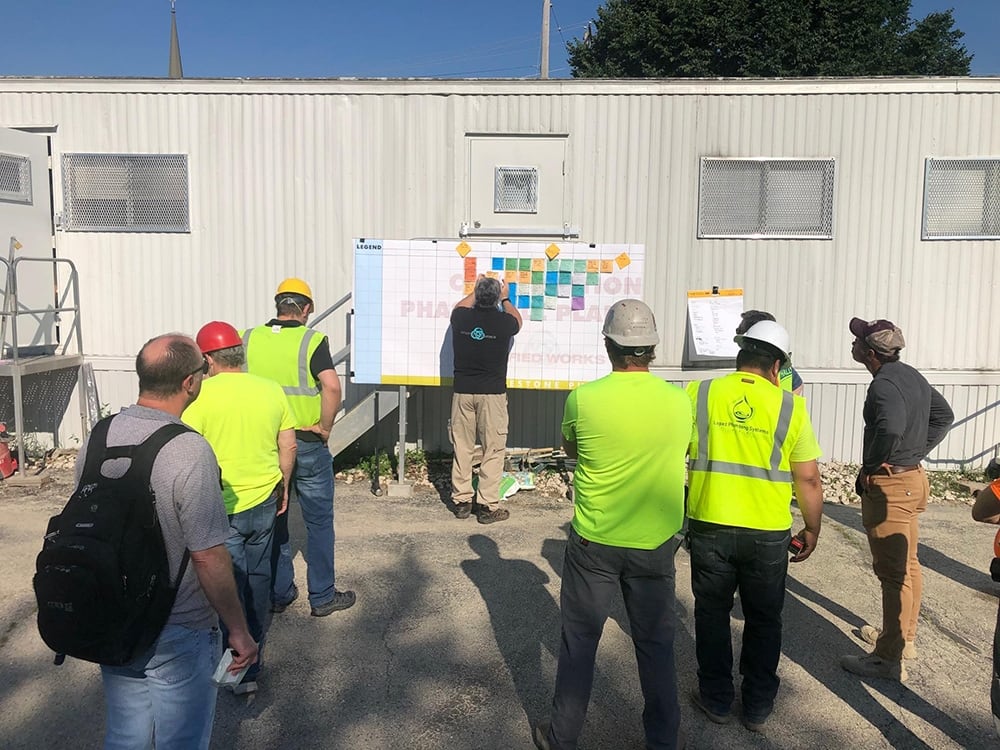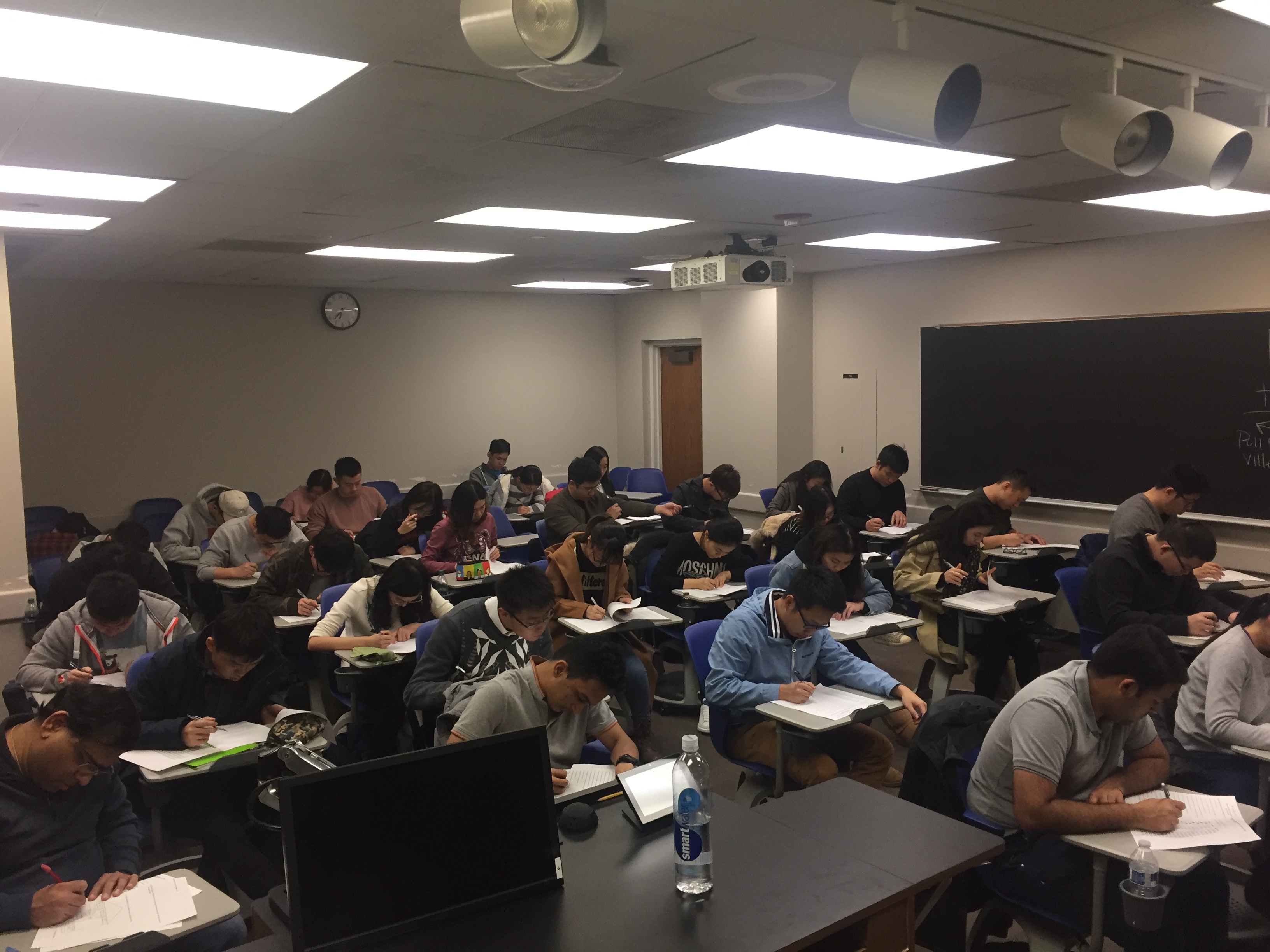 The following comments express our recognition and appreciation for the role of Rich Seiler in our two professionally oriented graduate programs dealing with construction management.
Rich taught courses on Lean Construction in the MPM program for many years and he continues to teach in the EMDC executive program. In each case his passion for the topic, personal and engaging approach, and enthusiastic presentation enables him to relate comfortably and successfully to students at both levels and captivate their interest and attention. Furthermore, his overall commitment to the students has been manifested by finding jobs for about half a dozen of them, and several of our graduates periodically demonstrate their high regard for his professionalism by employing his services in their real world challenges.
These academic programs depend in large part on the talents and contributions of many adjunct faculty like Rich and he has clearly left his indelible mark on both programs, which adds considerably to their educational value and stature.
The team was very happy with the training. Holder showed up and they were impressed as well. So much that Holder agreed to bring in a trailer to have a space dedicated to continuing the pull plan efforts on the project. Everyone spoke very highly of Rich and we have all agreed that we want to look at doing some more training. Lots of learning, lots of engagement, and lots of excited folks that have a new tool in their bag.
I had several field and management people reach out to me to express how grateful they were for this training and how much they got put of it. It was exactly what we needed and at the right time. Please pass on my appreciation to the Unified Works Team! Rich and his team absolutely had a positive impact.
Jackson Health Services is in the middle of a $1.2 billion dollar bond program that renovates existing facilities as well as building new ones.  Our $325M new 100 bed hospital was having troubles with its schedule so we engaged with Rich in the winter of 2019.  Then COVID19 hit.  We needed to insure that the project would be done by the end of 2020, to help to address concerns over a second wave of illness. We had made commitments to community.  We needed to ramp up the Team so that we could complete the remaining $150M worth of work in less than 12 months.  Rich stepped in, he took his successful current system and modified it so that we could continue virtually while socially distancing.  The Team is making great strides and both I and the greater Miami Dade and Doral communities thank him.  In his spare time he is also helping JHS to complete a $100M renovation of one of its other facilities while it remains active, that project will be completed in the same timeframe.  Thank you Rich.
You have a particularly great skill set in getting the folks engaged and believing in your message. I believe that is one of the more important factors in having them retain the lessons learned in the course work.
Rich has proven to be a valuable asset working with our IPD teams at Advocate Health Care and Children's Hospital & Medical Center. He has an engaging style and an ability to triage and adapt to any situation. I appreciate the fact that he treats all parties as equals including design professionals, builders and trade partners alike. Work planning is so critically important with large teams on complex medical projects and thru Rich's vast experience and leadership in the "Big Room", we have achieved gains far greater than any traditional delivery method.
Rich was steadfast in his conviction and that is what sold me. Once I was on board, the others softened a bit, then we were off and running. We took an abysmal job and are making it into a winner, and this is directly due to Rich. I can't say enough about this guy and how he has helped not only my ability and knowledge of how to run jobs, but how to help show others their ability and how they can participate in scheduling and completing a job such as this.
I wholeheartedly endorse Rich Seiler as an outstanding teacher and implementation director for the pull planning method. His industry experience and "South Side" style are an instant hit with the construction crew leaders. By enabling foremen to essentially call their own shots, but in a coordinated and accountable manner, each of them gets a sense of pride that they are a real part of the planning. This is very different than the old school way of the superintendents barking out the directions.
The success of the system on our most recent project speaks for itself. We are utilizing Rich on the next project at North Central College. Repeat business speaks loudly for itself!
I have mentored and worked directly with Rich since 2010 when he was part of the founding group that started the Lean Construction Institute's Community of Practice in Chicago. As a Co-Chair, Rich created Lean Chicago Today, the Chicago COP's newsletter, and the popular Owner's Round Table. Rich's energy, vision and leadership have helped Chicago grow into a high-performing and growing Community of Practice.
Rich Seiler has been facilitating Ragnar Benson's "Lean Pull Planning Training" the past two years and we highly recommend him. His main attributes that have led us to a successful implementation of the Lean Project delivery approach are his communication skills and presentation methods to the construction trades at the project level.

Mr. Seiler acts in a professional and organized manner and the results on our projects have been nothing short of transformative. He really gets the front line workers and foremen engaged in this collaborative process. We would highly recommend adding Rich to be a part of your team.
Rich Seiler and Unified Works has been an excellent partner in moving Advocate Health Care toward Lean Project Delivery.  He has brought expertise and coaching to our design and construction team at Good Shepherd Hospital and has helped change the culture to one of shared responsibility for the success of the project.  We have been successful at driving out waste and reducing unnecessary costs as a result of these efforts.
You have been a great asset to our Project Team at North Central College New Dormitory Project.  Given a very difficult schedule, you helped the trades form a "team" mentality and develop a pull plan that has us on track to complete the Dorm on time…. a feat we were not sure was possible.  I think without your hands on approach and willingness to roll up your sleeves and go to work with the tradesmen, we would not have the buy in we have from the subcontractors. Appreciate the help and look forward to working with you on the next one.
Excellent job presenting. I definitely gained a deeper understanding of how the last planner system works. It is something that I would very much like to implement. As a trades contractor working in a market filled with GC's who do not use the system it will be an interesting challenge.
I wanted to express my gratitude for the great work you have done with our team. Your guidance and facilitating on both jobs was extremely helpful in building the Teamwork Attitude and getting the field supervision to work together and communicate more effectively. The lessons they learned with you have carried over into other jobs they have taken on since, so it is clearly working.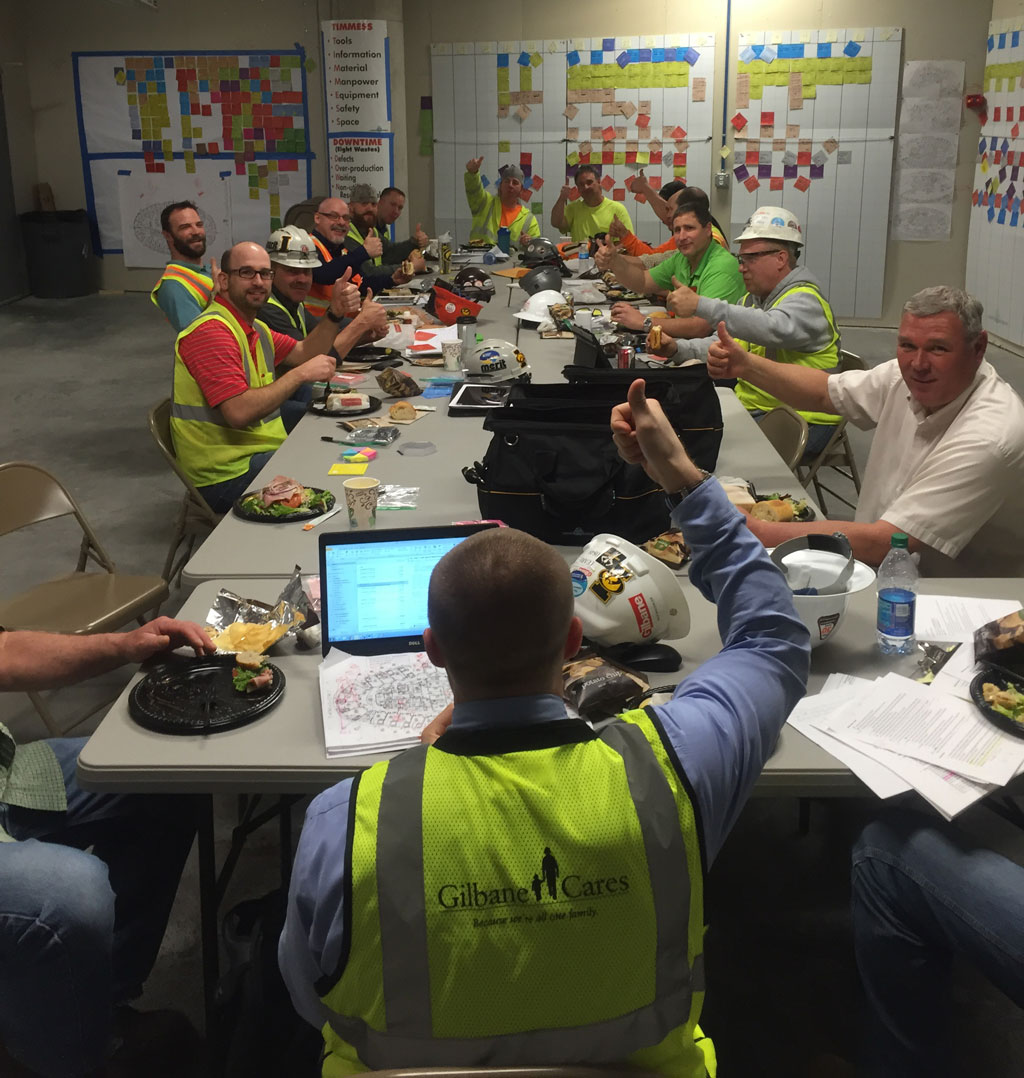 Rich and I were part of the original core group of the Lean Construction Institute – Chicago Community of Practice. The Chicago CoP would not be where it is today without Rich's energy and perseverance. I always enjoy our Lean conversations and appreciate his perspective which is based upon his experience as a subcontractor, general contractor, and academic. Rich recognizes that traditional project behaviors are wasteful and unproductive and a new way must be embraced; a way where Lean culture, supported by new behaviors and methodologies can significantly improve project outcomes. This belief system motivates Rich in his work with LCI-Chicago and project consulting.
Rich Seiler is one of the handful of Lean Construction consultant experts that LCI endorses to advise and assist our member companies and others with Lean project work. Rich employs a presentation style that draws audiences in and encourages them to engage in Q&A and discussion on the concepts and practices he teaches, enhancing learning for all attendees. We recommend him regularly and highly.
After attending Rich Seiler's presentation at LCI in Boston, we decided to bring him to the Baltimore Division at Rosendin for two days to instruct our project managers, field supervision, purchasing and warehouse managers on pull planning. The hands on presentation using upcoming projects was invaluable and our management and foreman have expressed their overwhelming desire to change the construction industry in Baltimore. We see the potential for collaboration and open communication on our projects between trades, helping us understand and manage the difficulties that always arise and create an even flow of work that will lead to more successful projects, allowing us to deliver more value to the developers and owners we work with.
Rich's extensive AEC background allows him to present core lean concepts with the credibility of someone who has successfully implemented them. His practical approach to pull-planning makes the concepts simple to understand and implement for both field and project management personnel. If you want someone who isn't simply talking the talk, but has walked the talk, I recommend him whole-heartedly!
I highly recommend utilizing Rich Seiler as your Lean Construction partner. We have worked with Rich on multiple projects over the last couple years and have had great success planning our projects and eliminating wastes. Rich has an intuitive construction sense and takes a holistic view, as he considers the most cost effective ways to build your project. He has the unique ability to bring contractors, owners, architects and engineers together as a team to solve the difficult problems that we face in construction every day. I look forward to working with him again in the future.
Rich has done an excellent job teaching and implementing pull planning for two of our project teams who were new to pull plan scheduling. Rich has also done well connecting with the entire team from the office PMs to the trades people. Rich has a wealth of experience and is very willing to share his knowledge and tips and tricks for different Lean principles.
Rich has been an invaluable team member. He has rapidly taught the team how to implement lean scheduling techniques and created buy-in with a large number of prime trade contractors. He has helped us to implement an extremely collaborative approach even within a traditional contracting method. His personal commitment to the success of the project was just what we needed to get us to the finish line.
Our decision to partner with Rich Seiler as we began our Lean journey was the best we could have made. Not only is Rich extremely knowledgeable about everything Lean, he is a tremendous coach and teacher. But while it is easy to respect Rich's knowledge of and passion for Lean, it is even easier to just like and trust him. Rich has an innate ability to relate to people in the field and he continues to teach all of us the value of true collaboration. Thanks, Rich!
Rich Seiler was brought in to help with a project that was off to a dismal start and was soon 10 weeks behind schedule. Once Rich was engaged, the results were soon evident. Rich's lean, common sense program turned all individual functioning parties involved in the project into a high performing team. The subcontractors, construction manager, design team and owner developed loyalty to the team and each made a serious effort to meet their responsibilities. Through a focused commitment to Rich's principles and a well coordinated plan, the 10 weeks were recovered.
The reward to the subcontractors and construction manager was a platform where their expertise was heard with a significant reduction of wasted time and effort.
The reward to the owner was a high quality project delivered on time and on budget built by a team who found the project both a rewarding and profitable experience.
Rich Seiler's lean program is a must for any project.
Thank you for participating in our first annual Facilities Management Supplier Symposium. We have received a lot of positive feedback from attendees who were impressed by the thoughtful content of the presentations. Your contribution contributed to the success of the entire program.